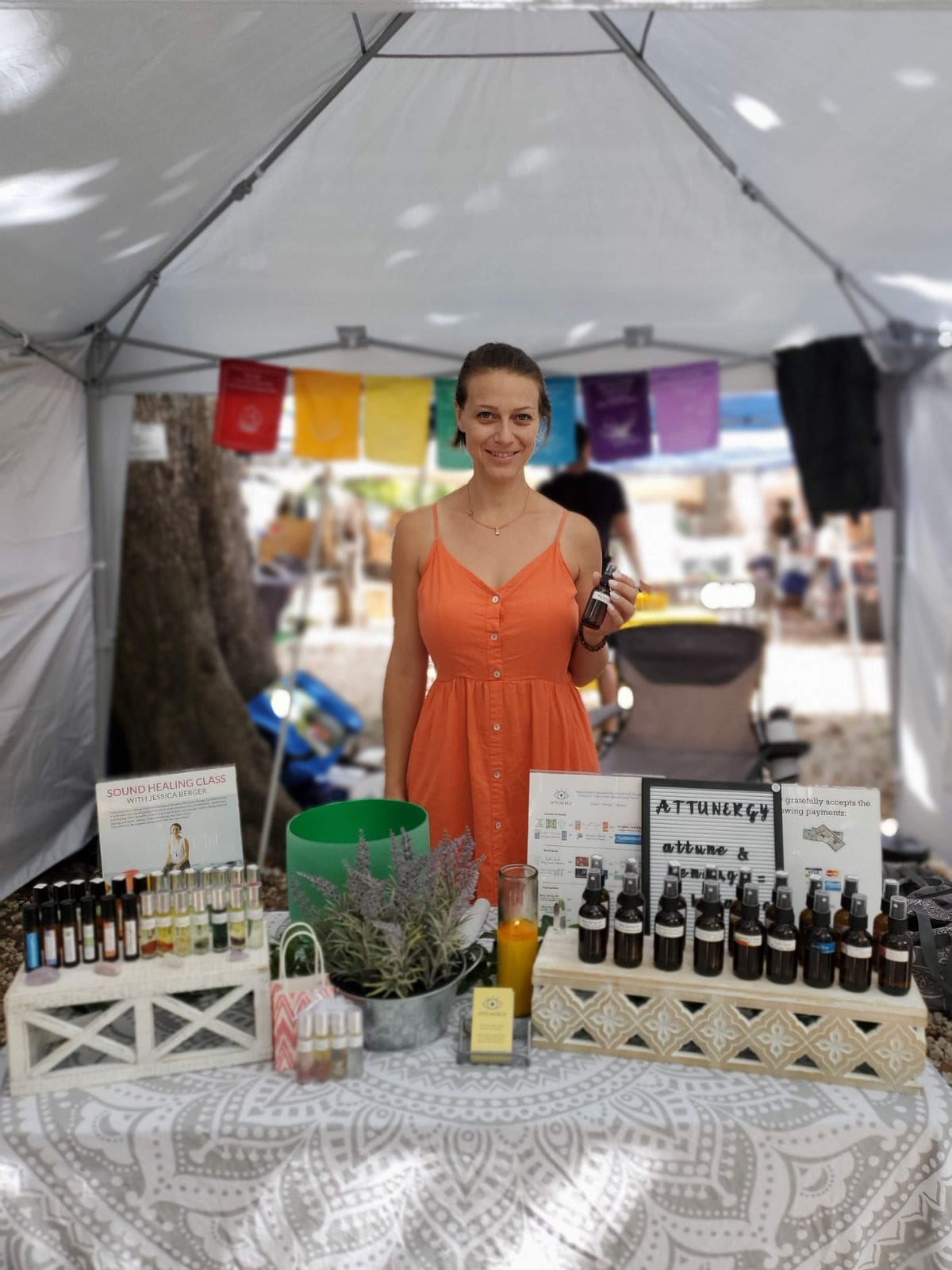 Our Vision
Our vision is to promote balance and harmony through natural remedies to help others relax more when they need it most.
Our Mission
At Attunergy, we empower individuals in times of transition and beyond with the natural healing power of scent and sound tools. By reducing stress and facilitating grounding, we aim to help individuals reprogram their minds for emotional self-regulation. We believe in the power of sound to bring balance and harmony to one's life, and we are committed to providing a solution for those feeling overwhelmed by life's fast pace. Our ultimate goal is to help individuals feel empowered to face any challenge and live a fulfilling life.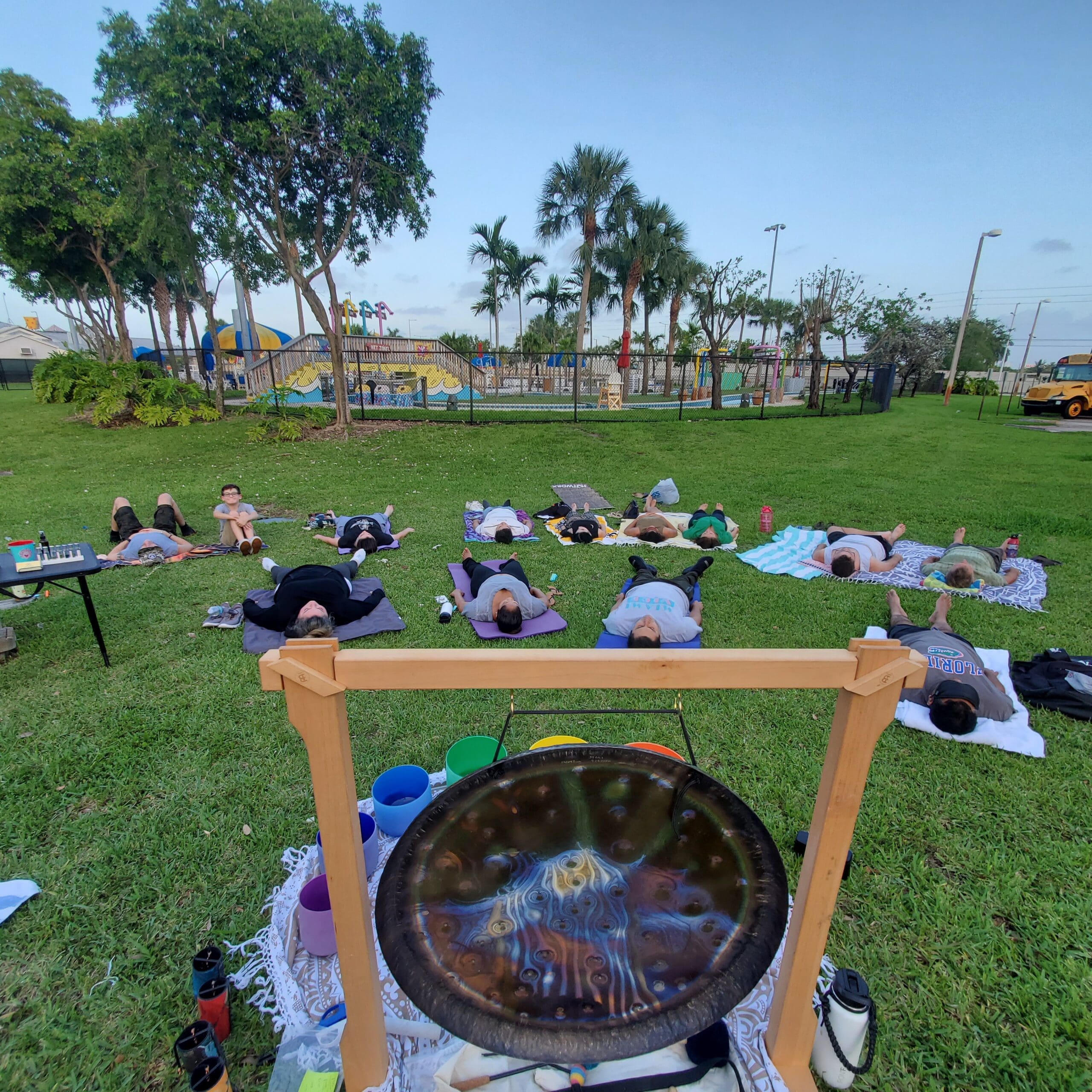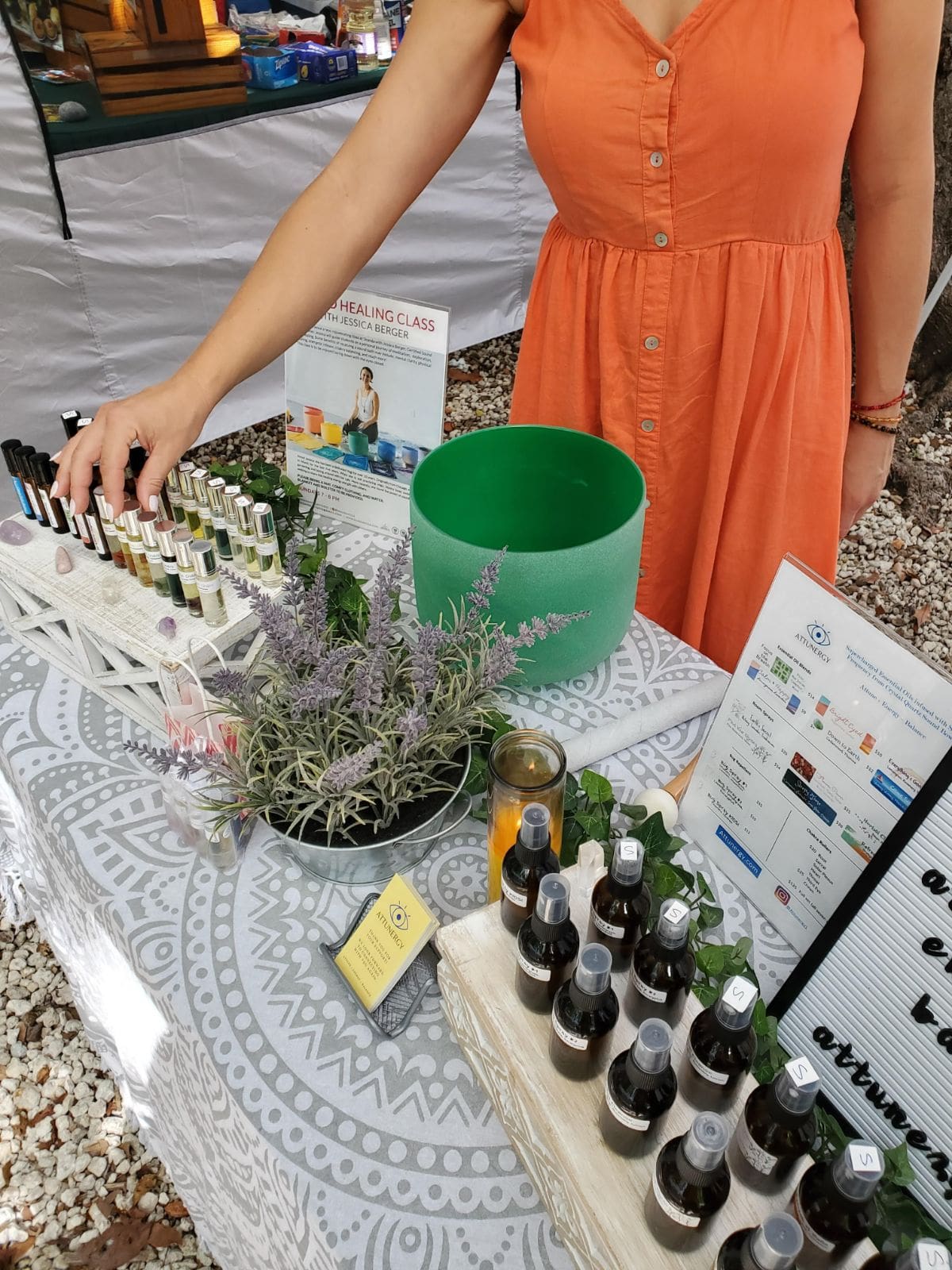 Customer Commitment
At Attunergy, our commitment is to provide you with natural, hand-made remedies for common imbalances and life struggles. We use certified organic oils and ensure that all of our blends are alcohol-free, so you can trust that what you're putting on your body is safe and healthy. Our sommelier-crafted blends are uniquely tailored to provide the healing and grounding properties you need to thrive. And with chimes that are precisely tuned to the seasons, you'll feel more in sync with nature and the world around you. You can trust us to help you find balance and harmony in your life.
I had the pleasure of experiencing many sound healing and reiki events with Attunergy. Jessica is adept at many instruments, and she uses both sound and her line of aromatherapy to support deep healing at these events. I was most touched by the gong bath, which was out of this world! She is a talent and sells the highest quality sound bowls, chimes and aromatherapy sprays/rollers so you can take the healing experience home with you. I absolutely love the Flower Power Spray and Zaphir chime that now hangs in my office, and is a touchstone when I need an uplifting moment throughout the day. Highly recommend!
My most recent purchase from this company was Wellness Rollers and Chakra Balancing Oils with Crystals. The quality is superior as it has been with every product I've received. Just like the communication and customer service. Jessica goes above and beyond every time.
The scents are wonderful, and the effects are so calming. We use them prior to meditation and before settling in for rest. I'd also like to mention the Zaphir Chimes. These are one of my favorite purchases I've made. They are of the highest quality and produce heavenly sounds. Just beautiful. I'd recommend them to everyone. I'm proud to be a repeat customer.
The absolute best! ✨ knowledgeable and incredibly kind. Excellent quality products. She took the time to suggest a travel aromatherapy stick and select the right essential oils to help with my daughter's anxiety and it has made the world of a difference!
Have enjoyed my recent purchases from Attunergy. The sleepy time spray is wonderful, thank you! Rest assured knowing a great deal of passion along with high quality ingredients go into creating these blends. Job well done !!!
I'm loving my Earth's Secret Spray from Attunergy. I use it before my yoga practice to help me get centered and afterwards to refresh. I also use it to spray my bedroom. I love the smell and knowing that are natural essential oils. Finally I love to know that is a women-owned business :)